Can You Sue if You Are Assaulted on Private Property?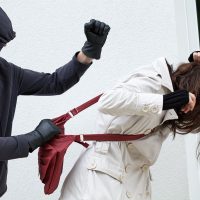 As you navigate through the bustling cities and serene neighborhoods of Southern California, the last thing you might expect is to become a victim of an assault on private property. If this unfortunate event transpires, you may wonder, "Can I sue the property owner?" The answer, in many cases, is "Yes." Read on to learn more about the legal concepts of negligent security and premises liability in California. If you've been hurt in an assault on private property or otherwise injured because of the negligence of another in Los Angeles, contact Machtinger Law to discuss your potential claim with a skilled and knowledgeable Southern California premises liability lawyer.
What Is Negligent Security?
Negligent security is a subset of premises liability, which refers to a property owner's legal responsibility for accidents and injuries that occur on their property. In California, property owners must maintain a safe environment for visitors, which includes implementing adequate security measures. When property owners neglect this duty, it's known as negligent security.
Negligent security can occur in many ways. It might be the result of insufficient lighting, a lack of security personnel, broken gates, malfunctioning security cameras, or failure to respond adequately to known security threats. When these security lapses contribute to an assault, the property owner can potentially be held liable.
If you have been assaulted on someone else's property, you have the right to seek compensation. This may involve suing the assaulter, particularly if they have insurance or significant assets. However, a suit against the property owner may also be appropriate if negligent security was a contributing factor. The property owner is much more likely to have adequate insurance coverage or assets to cover losses due to an assault.
That said, filing a lawsuit under negligent security principles isn't as straightforward as it sounds. You need to prove that the property owner's negligence directly contributed to your injury. This requires establishing three key points:
The property owner's duty of care: They had an obligation to provide reasonable security measures.
Breach of duty: The property owner failed to uphold this duty, resulting in negligent security.
Causation: This failure directly led to your assault and consequent injuries.
At Machtinger Law, we have a dedicated team of attorneys with extensive experience in premises liability and negligent security cases. We understand the intricacies of California law and can guide you through every step of the legal process. We are committed to helping victims in Los Angeles and throughout Southern California obtain the compensation they deserve.
Help Is Available for Injuries Caused by Assaults and Negligent Security in Southern California
Victims of assault on private property should not bear the burden of their injuries alone. At Machtinger Law, we fight passionately for justice for our clients, using our knowledge and experience to navigate the complexities of negligent security and premises liability law.
If you have been assaulted and believe negligent security was a factor, please reach out to us at Machtinger Law. We are here to listen, provide guidance, and ensure you receive the compensation you deserve. Call 310-943-9300 for a free consultation to discuss any potential claims you may have.